Congratulations to the October 2023 Recipient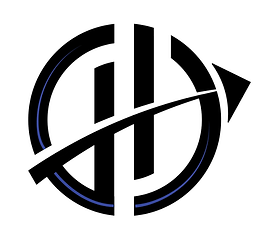 Hope for Helm helps individuals who have experienced catastrophic, life-changing injuries or diagnoses move forward through life's toughest challenges by providing access to adaptive physical training and community support. Learn More >>
How It Works
We meet for one hour, twice a year. Every woman donates $100 each time, to one of three presenting charities.
Our Mission
"To join together in support of local charities through collective giving in order to have a meaningful and positive impact on our community."
Keeping It Local
Members nominate a local charity. The charities are randomly selected to present at our meeting. All charities must be 501(c)3 organizations, located and providing services to our local community.
---
Testimonials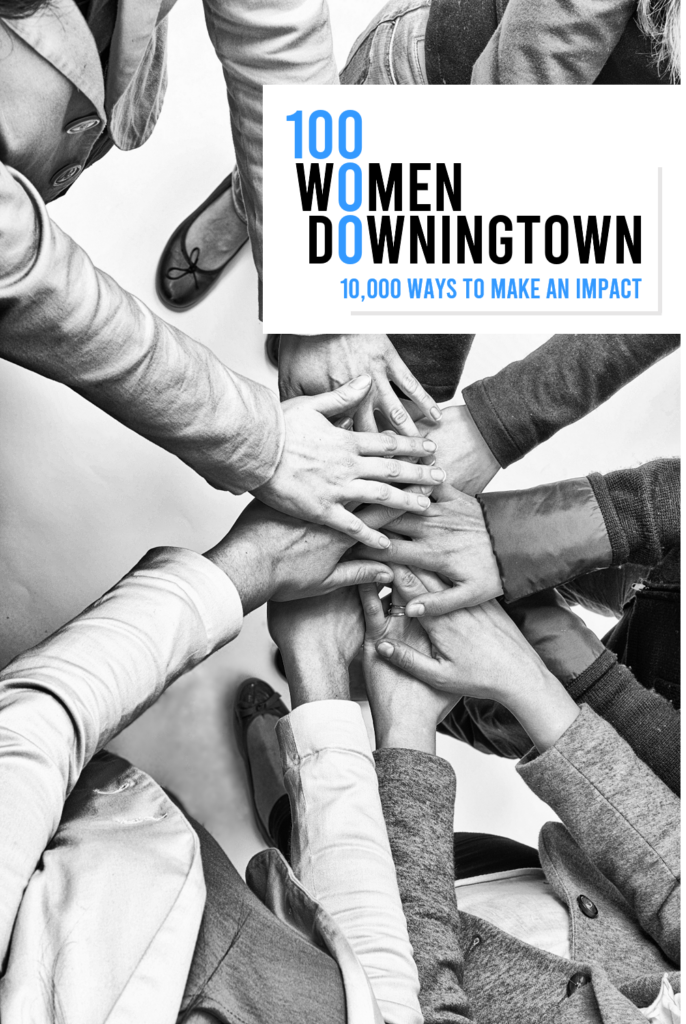 Believe and Achieve Foundation
Executive Director
,
"We are grateful to have had the opportunity to apply for support from 100 Women Downingtown.  The process allowed us to present our important mission and engage the support of a brand new network of people.  We have been able to learn more about and collaborate with other community organizations.  Non-profit organizations that are aligned, and truly working together have the greatest impact.  The financial support received as the runner-up organization, helped to get our Believe and Achieve Farm Fresh Market off of the ground.   Since it's birth in 2020, the market has provided over 35,000 pounds of fresh fruit and vegetables in the summer months alone,  to thousands of Chester County families in need- in a positive and supportive way.  The model is sustainable and easily scalable, it promises to continue to grow exponentially this year.  This is just one of many programs we support in effort to strengthen our community, please considering visiting our website
www.believeandachievefoundation.org
 for additional information or to become involved."
Home of the Sparrow
Home of the Sparrow was grateful just to be invited to present at your meeting. Then to arrive and see our friends from Wings for Success and the Community Warehouse Project made me feel even more fortunate because those organizations are fabulous and meant we were in very good company! I appreciated the attentiveness of the members and that they recognized the importance of the evening to the three nonprofits. The potential of $10,000 in contributions was huge and all three of us wanted to present our missions in the most compelling way possible. The gratitude I felt to have been selected as the winning nonprofit is indescribable. When a large group of philanthropically-minded women who are well-versed in the needs of the community select your mission for its generosity, you are humbled. I am pleased to report that the donations from 100 Women Downingtown helped 9 different women and 11 children. It provided approximately $2,200 in emergency assistance to prevent evictions, $6,500 in rental subsidies to help women pay their rent on time and in full, and $1,300 in mental health therapy with private therapists within 7 business days of identified need. All payments were made directly to landlords or providers. The value of being able to say "yes" when a woman seeks our help is priceless and ultimately, that is what 100 Women Downingtown gave to our program coordinators. On behalf of our program coordinators and Board of Directors, I send our collective and warmest gratitude for your generosity to Home of the Sparrow and for all you do to support the valuable missions of local nonprofits!
Wings for Success
Program Manager
,
"We are so grateful to have been part of 100 Women's October meeting and to have been able to present to the women of Downingtown and surrounding areas! These events are great for all organizations as it is very important for us to be able to reach as many people as we can to get information about our services out. We received a (donations) the day of the meeting, and with that money; we were able to purchase a few Bras and panties for our clients who are in services transitioning out of homelessness. Thank you again for the support you provide your local organizations! "
Community Warehouse Project
Program Administrator
,
"CWP was so honored to be included in the 100 Women Downingtown Fall Meeting. What a wonderful evening! Thanks to the generosity of the group, CWP was able to purchase dozens of brand-new bed pillows, sheets, comforters, and bath towels for our clients. A case manager from one of our partner agencies told me recently that her client was SO appreciative of a new bed pillow received from CWP when he moved in to his new apartment as he had been using the same pillow he had with him while living on the street – he simply could not afford to buy a new one. Glenda & I thoroughly enjoyed the evening and learning about the previous honorees and our fellow nominees. Thank you for all of the social media support your group has given us as well, we truly appreciate the help in spreading the word about our organization. We are happy to provide any further information needed and look forward to continuing partnering with your group of amazing women through the years! THANK YOU again!!"
Sonder House
"100 Women Downingtown was an incredible experience for us. Simply being chosen as one of the local charities highlighted, gave us an opportunity to share our Sonder House mission and goals. It allowed us to shed some light on the difficulties that the special needs population are faced with once they reach adulthood,  and the lack of options available within the system at that time in their lives. Sharing our story and our dreams to recreate options for this population is a win alone.  When we were selected as the winning organization it was an overwhelming and emotional time for us. The funds we received from our community of 100 women have allowed us to begin our barn renovation process. When this project is complete it will be a gathering place open to all individuals with special needs and their families to enjoy together through various activities and programming. In addition to this generous donation, the connections that 100 Women Downingtown have provided Sonder House with have been invaluable. We have connected with multiple families and are in the process of assisting them with their next steps for their loved ones within the system, creating a broader sense of community for our special needs network. Together we can do so much. From the bottom of our hearts, we thank you 100 Women Downingtown!"
Aidan's Heart Foundation
President and Aidan's Mom
,
"We were grateful to receive personal donations following the event. What was really incredible, however, with how the 100 Women Downingtown event brought together three women from three local nonprofits to provide an AED for children and teens in one of the programs. Dana Godfrey, a member of 100 women and of the nonprofit kisses for Kyle, which serves children living with cancer, came up to me at the end of the event. She was very touched by our foundations efforts to protect young hearts by placing AEDs in local communities where kids are active. She had listened to Karen Hicks talk about her foundations, summer camps, which bridges together children from low SES communities with those from more affluent communities. Dana offered to fund the purchase of an AED for Karen's foundations camp!  It was an amazing gesture and, I believe, the true spirit of bringing together 100 courageous, giving women who are determined to do good for our communities. Aidan's Heart Foundation will be forever grateful for the opportunity to be spotlighted among such an amazing group of women, and to form relationships with people that inspire positive change. Thank you so very much!"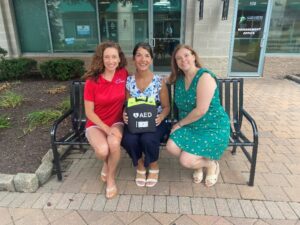 Bournefly Special Camp
Executive Director
,
"Those funds were very helpful to the camp's mission.  We are grateful that 100 Women Downingtown selected Bournelfy Special Camp to highlight our camp & mission, which lead to direct funding and awareness."
Petals Please
"Petals Please was honored to have been chosen by 100 Women Downingtown as one of the non-profit organizations highlighted at their spring meeting. This group of socially conscious, generous women shine the spotlight on others providing essential services in the community. We had the opportunity to educate the group on our mission of bringing joy to others through the gifting of repurposed flowers. Although not chosen, Petals Please was a "winner". So many of the members of 100 Women Downingtown chose to support our cause, allowing us to purchase needed equipment and fund special programs, particularly Cup of Kindness initiatives teaching children the value of enacting random acts if kindness.  Our heartfelt thanks to this incredible group of women."
Communities That Care
Executive Director
,
" Communities That Care of Greater Downingtown was very grateful for the opportunity to share our CTC mission and programs with the 100 Women Downingtown organization.  The generosity of 100 Women Downingtown helped us to expand our parent engagement focus through podcasts, and parent resources on mental health and substance use prevention.  Partnering with 100 Women Downingtown helped build our capacity to reach Downingtown families and network with prevention partners in our community."
A Haven
Executive Director
,
"A Haven was so honored to have been nominated by 100 Women Downingtown. As a newer organization it served us to share our mission in front of 100+ women in our community. A Haven's mission of supporting grieving children and families after someone has died is one that almost every person may know of a family who could use our services. We're grateful for that opportunity to grow awareness of our mission. We were able to use the funds raised to support our ongoing teen night that meets twice a month. Thank you, 100 Women Downingtown for your support and care for so many amazing organizations in our community!"
A Path to Hope
Founder
,
"The first event was held via zoom, during the pandemic.  I was first to present and very nervous.  I am a rule follower and was so nervous about sticking to the 5 minute rule  (I made in 4:59:00!) I shared the story of A Path To Hope and the impact I hoped it was having on our community.  When our name was announced as the winner, my ugly tears flowed for all the zoom viewers to see as I tried to thank them through my sobs.  The impact of that gift of $12,000 allowed us to secure the space for our dream "Center for Hope" office space.  This space houses our parent support group, Teen support group (coming soon!), has held presentations and meetings, serves as a place for people to come and gather information from the hundreds of brochures and flyers we have.  But perhaps the most important thing is that it is a place to find hope, to find answers to "what do I do now", to find that you are not alone on your path.  I can't thank the members of 100 Women Downingtown enough for giving us the financial launching pad to make this dream space a reality.  Please check us out and stop in to say hello!"
Andrew L. Hicks Jr, Foundation
Executive Director
,
"100 Women Downingtown is such a strong example of the power of collective giving. The passionate women who make up the group are eager to make an impact locally and what better way to do it than to support the philanthropic organizations doing important work in their community. The Andrew L. Hicks, Jr. Foundation was the beneficiary of their generosity in the spring of 2022 and was able to use their nearly $10,000 gift to provide a week of overnight camp to 40 inner-city youth from the City of Chester, PA who participate in our weekly programming. This financial gift coupled with the thousands of hours volunteered by local high school students made camp for 150 children possible. We are blessed by the gift from 100 Women Downingtown and so thankful that they will continue to support other non-profits like ours whose mission uplifts those least represented in our neighborhoods."